Today I had to attend a hot water unit on a rental house where the tenant was complaining about the hot water running cold. All I knew before I got there was that it was a continuous flow gas hot water unit and that it was frequently shutting off and delivering cold water. I was expecting to find a mechanically controlled Bosch hot water unit but in fact it was a Rinnai Eco 16 made in 1996.
The tenant was busy entertaining visitors when I arrived but it didn't take long for me to see for myself exactly what the trouble was;
Because this heater had a temperature control pad connected to it, I was easily able to see when the unit was heating water. What you can't see happening in this video is that I was adjusting the speed of the hot water through the laundry tap there and showing you the burner indicator light coming on and going off. As you can see, the heater was requiring a large flow of water through it before it would run. It was also shutting the gas burner off when the flow of water would slow a little after the burner had already lit.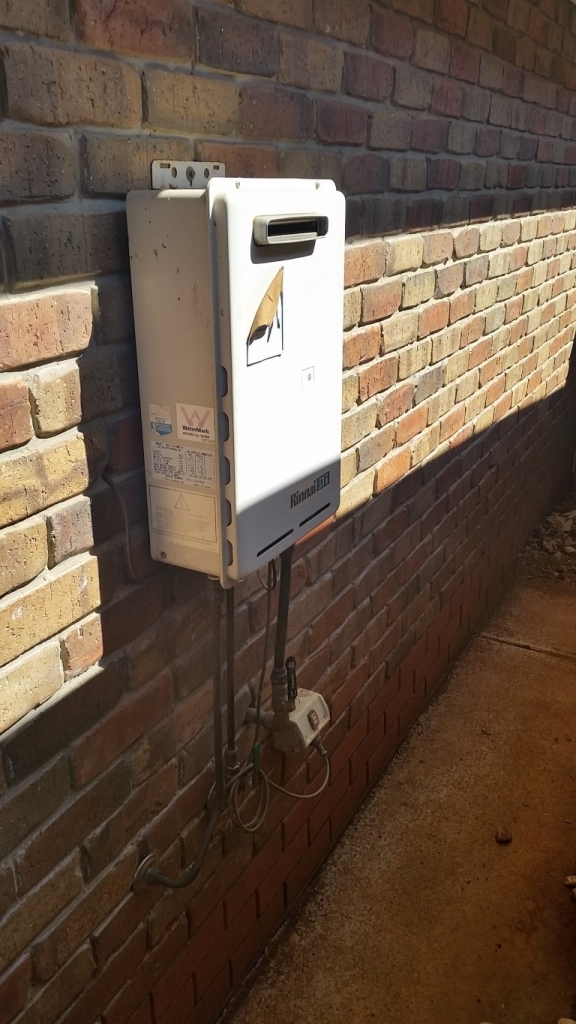 This old heater gave 18 years of service. Notice the hot pipe is totally uninsulated.
This is not the first time I've seen a Rinnai Eco 16 bothering the householder enough to call a plumber. If you have a Rinnai Eco 16 and you're experiencing this trouble, the solution is to replace the hot water unit with a new one. If you have a control pad with your Eco 16, you will also need to replace your control pad as well. The reason for that is that the communication protocol between the heater and the control pad has been changed (about 12 years ago) on newer models and thus your old control pad will not control your new heater even if you replace it with another Rinnai water heater. Of course, the opposite is also true – you can't get a modern control pad to work with your Eco 16.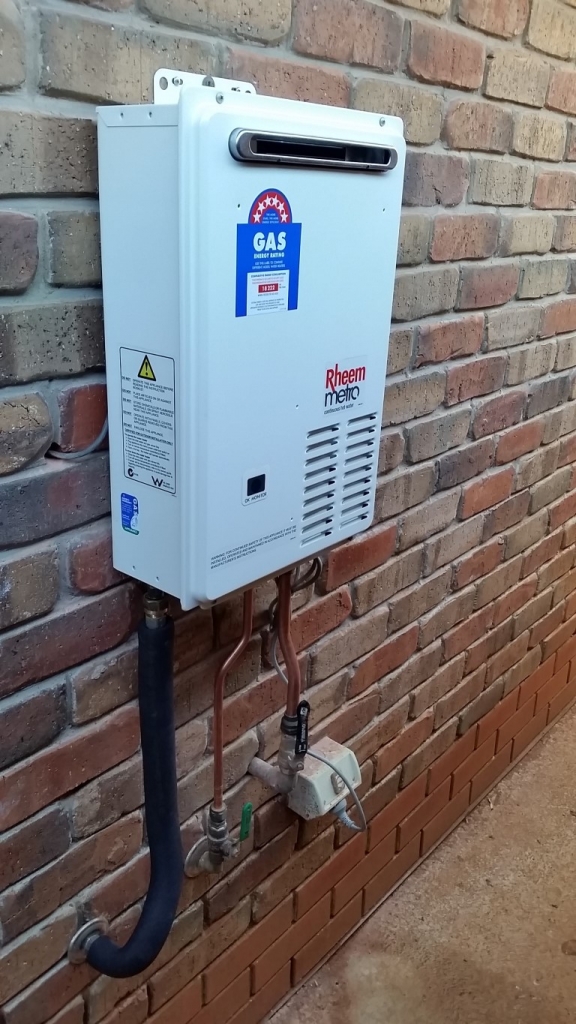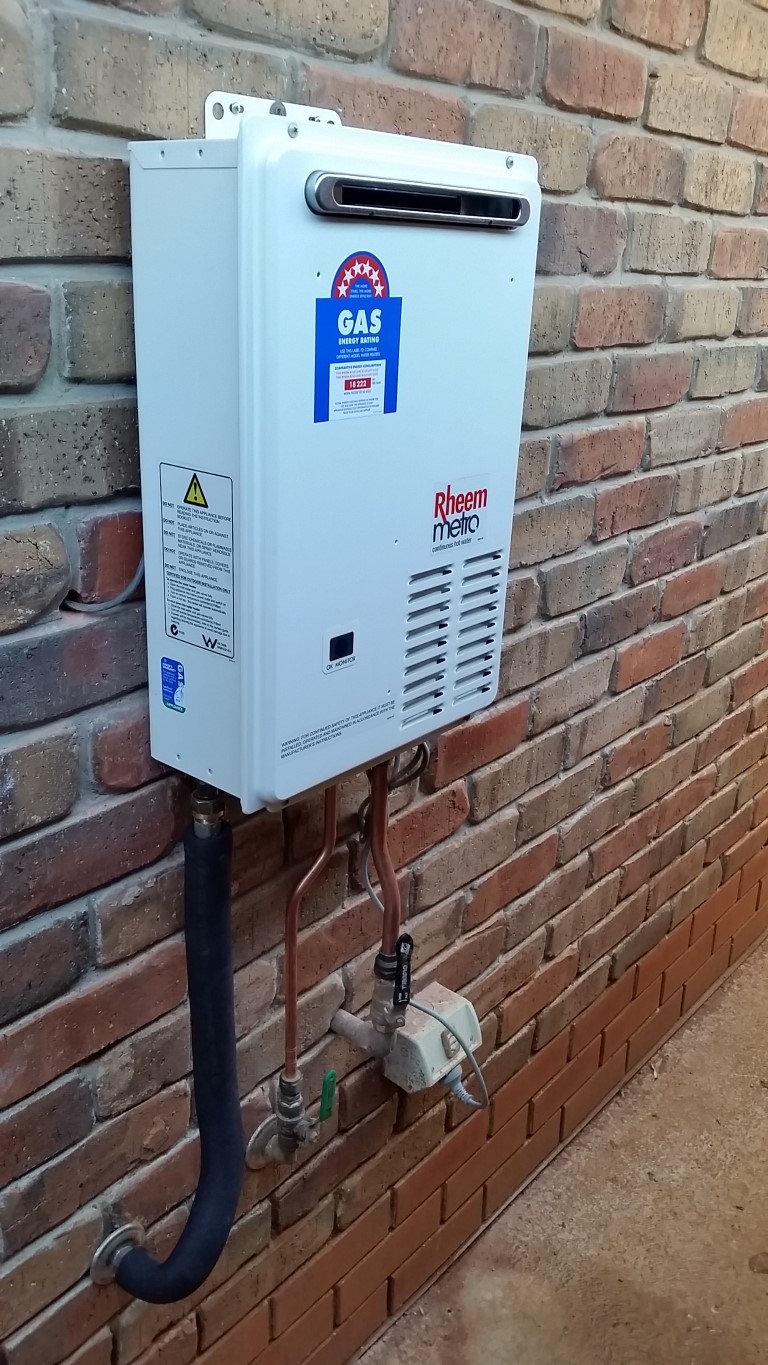 It might be hard to tell from this pic but the new pipework is much straighter than before and I've insulated the hot pipe with 13mm insulation.
I replaced the Rinnai with a Rheem Metro 16 and a matching control pad. I always prefer to supply customers with a unit capable of delivering water at 60°C and letting them control the temperature with a control pad (this job was no exception). The alternative is to supply a hot water unit limited to 50°C which isn't hot enough for mopping floors or washing dishes. The technical reasons behind why a 50°C unit even exists is discussed in this article; What temperature should my hot water be?
The new hot water unit should be good for another 18 years!