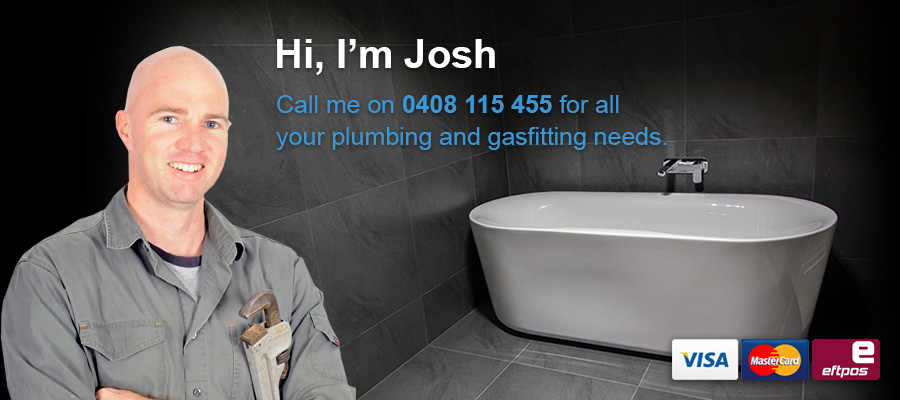 Welcome to Josh's Gas and Plumbing: 0408 115 455
Plumber and Gasfitter in Adelaide, and suburbs
When you need a gasfitter or plumber in Adelaide for gas installations, or to install or repair hot water, clear blocked drains, service leaking toilets or repair leaking taps. Give me a call to book your job – professional service, quality workmanship, 20 years experience. I'm the plumber who arrives on time!

I install new gas hot water systems, replace old hot water systems and repair Bosch hot water that's gone cold. I install gas cooktops and ovens and repair gas appliances that won't light or stay lit. I install new toilet suites, clear blocked drains, service and repair leaking taps, replace broken pipes and stop toilets from leaking. Give me a call to carry out annual backflow testing to certify your backflow prevention device.
Rail showers, water filtration, pressure testing, UV sterilisation, mixer taps, renovations, corroded sewer vents, gas leaks, garden taps, LP Gas systems, rainwater pumps, outdoor pool showers – you name it – if it involves water or gas around your home or place of business, call Josh's Gas & Plumbing to install it or repair it.