Recently I've been called to repair leaking water pipes where contractors have accidentally broken the copper water service between the water meter and the house. These situations immediately create two plumbing emergencies. The first one is finding the water meter and turning the water off, the second one is calling a plumber who can get to the job quickly to repair the broken pipe.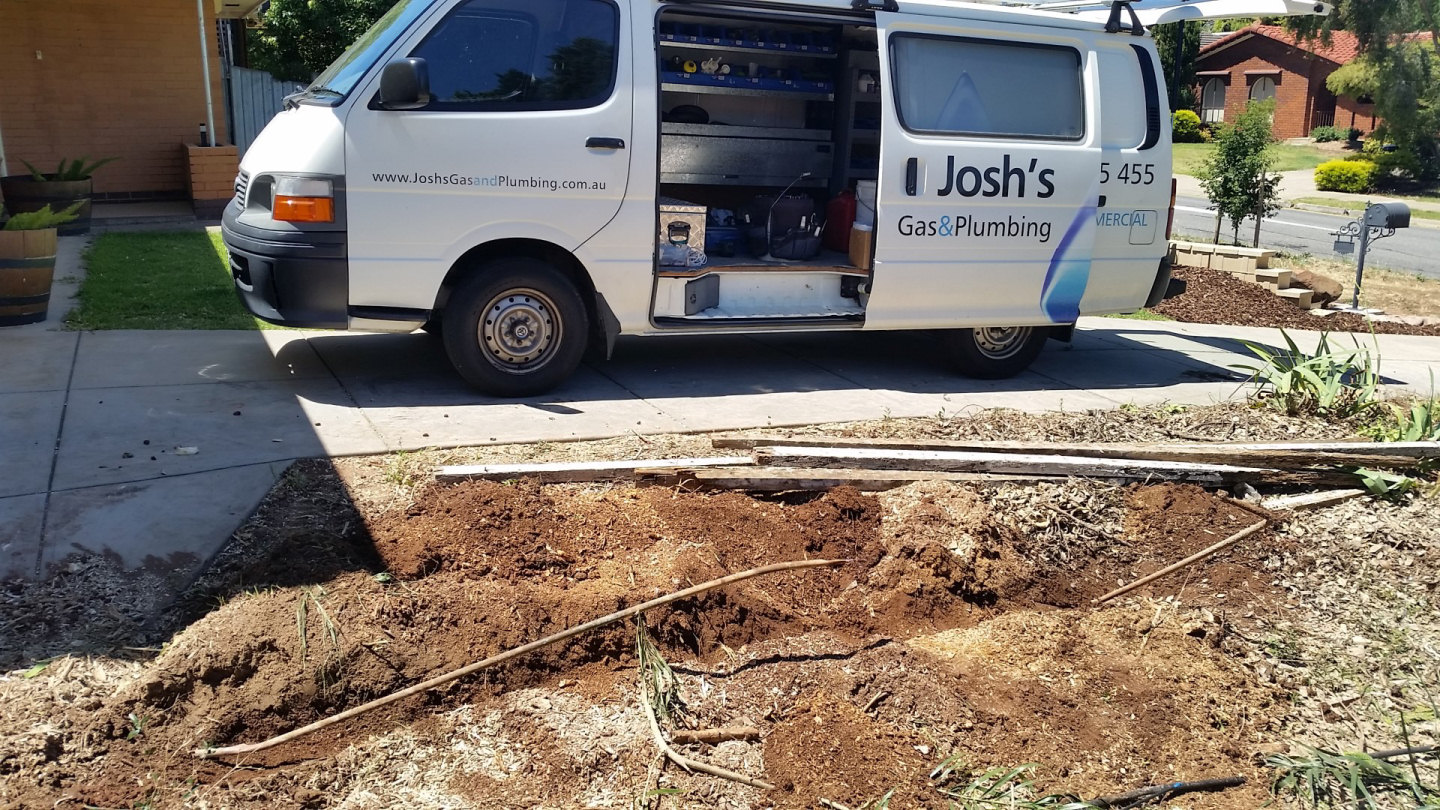 In the picture above, the pipework was damaged by a stump grinder. Usually the damage isn't as spectacular as this.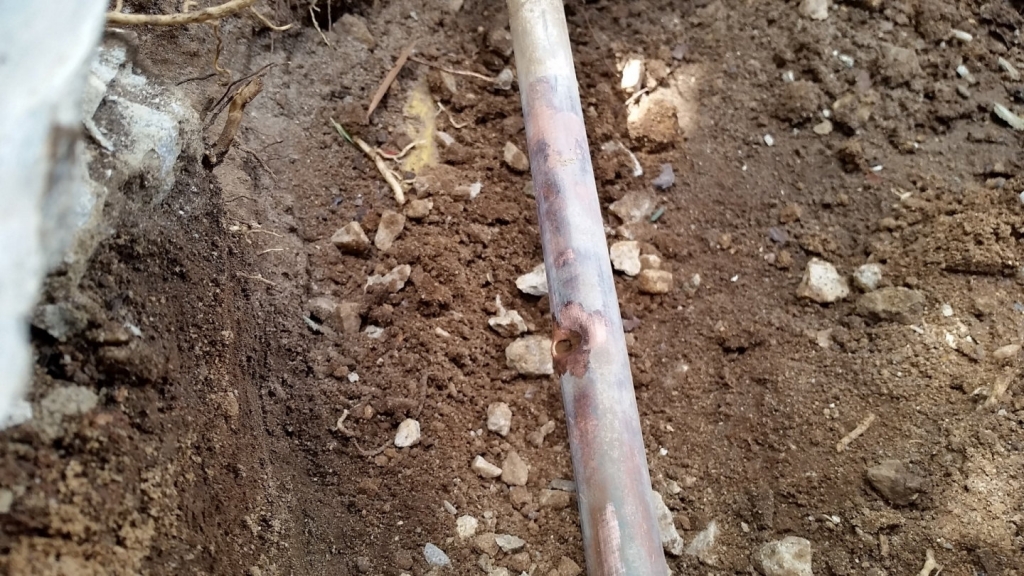 In this picture, an electrician was excavating manually to install a communications cable when he found the water pipe with his crowbar. A small cut is still a cut and this was now a leaking water pipe that needed fixing urgently. This job was in Modbury but there was another leaking water pipe I was called to fix in Fairview Park about a week after this one. I don't have a photo of it because it was literally a mud bog when I got there and it was still a mud bog when I left. A galvanised steel tap riser had corroded and begun to leak, feeding the trees in the garden (for months) with a trickle at first…
Small leaks that develop by themselves (the ones that happen without you drilling into the pipe or hitting it with a shovel) usually become big leaks by themselves as well. Those leaks can be difficult to find and usually more work to repair and messier to deal with. The broken leaking pipe I repaired in Fairview Park was all of these things. There was mud and tree roots everywhere and with the water turned off, there's nowhere to wash hands which makes working that much more difficult.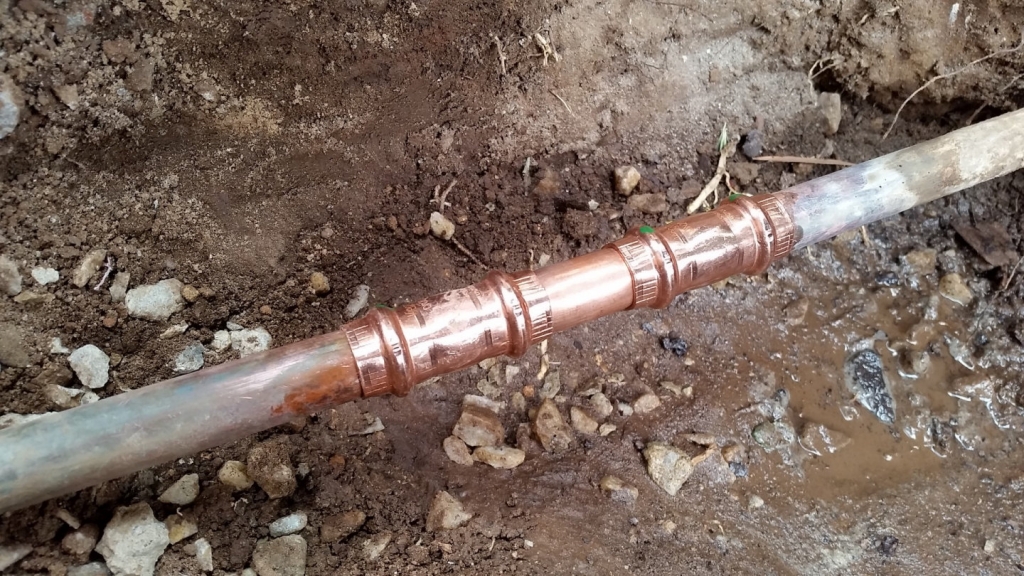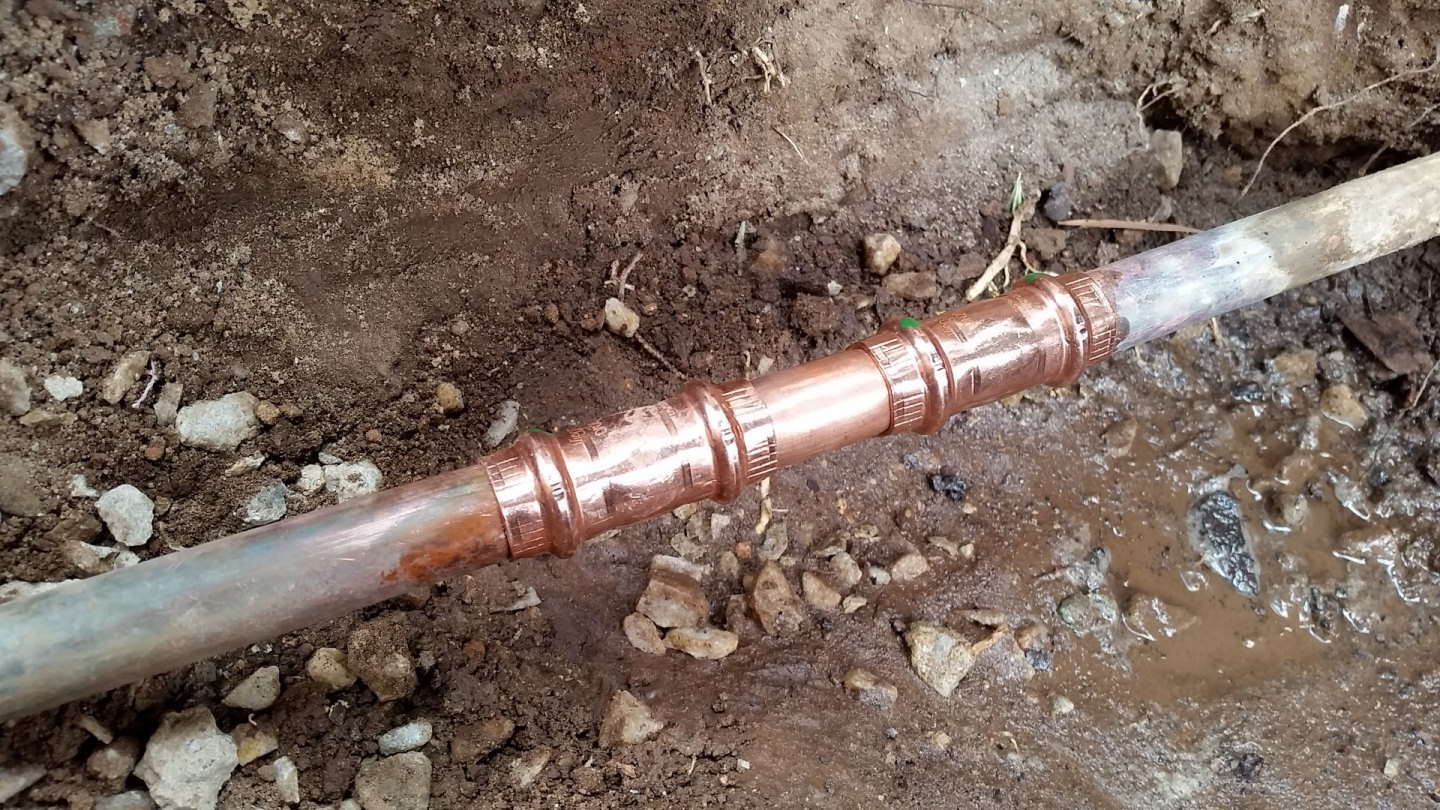 Repairing leaking water pipes is much easier now than it was when I was an apprentice in the 90s. Until about five years ago the only elegant way of repairing a small cut in a copper pipe was to expose a fairly long section, cut a piece out and weld a new piece in. Now with Viega and Kempress fittings we can cut out a smaller piece of pipe and repair it without welding which also allows us to work with less of the pipe exposed.