Five weeks ago I attended a domestic gas cooktop in Northgate where fire had come out from under the knobs during cooking. Even I would have been spooked if I had been there cooking when this gas leak happened. This household uses their cooktop every night so the repair was urgent to the customer. The photo below shows the condition of the cooktop knobs when I arrived.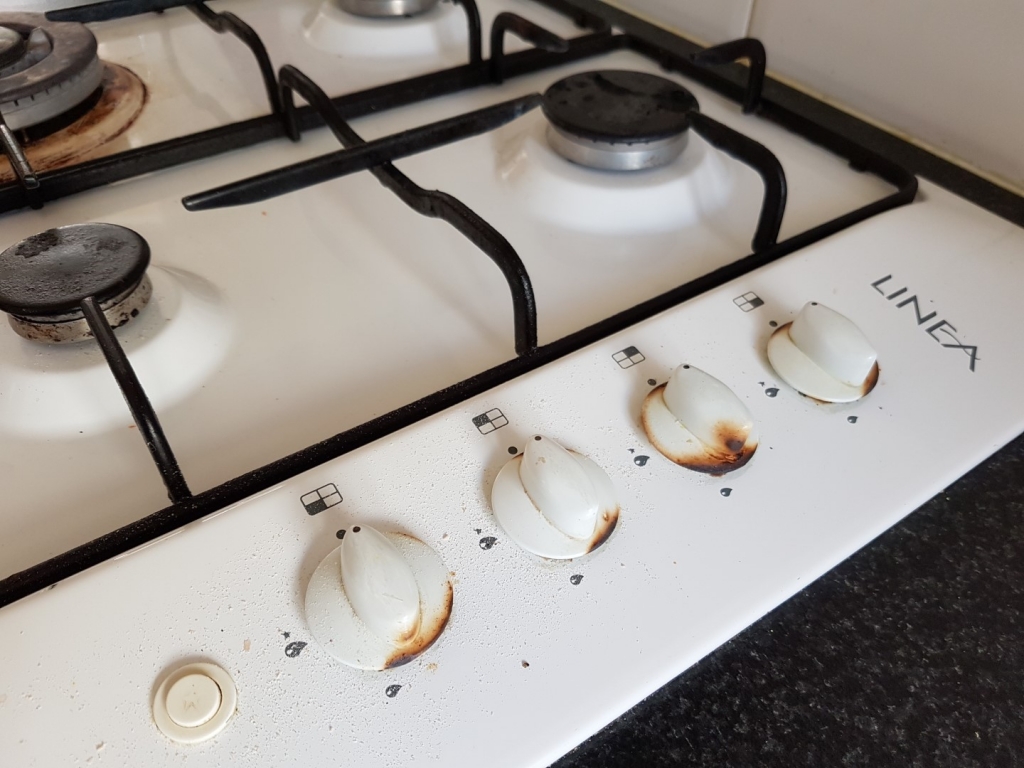 It must have been pretty frightening to notice fire coming out of the cooktop where all the control knobs are. Fortunately this is not a common occurrence, but the problem I ran into on this job isn't as uncommon. It's a problem that costs people a lot of money and it can be avoided. I needed to open the cooktop to look for the cause of the gas leak, but four of the ten screws were corroded beyond use. The photo below shows the screws that stopped me in my tracks.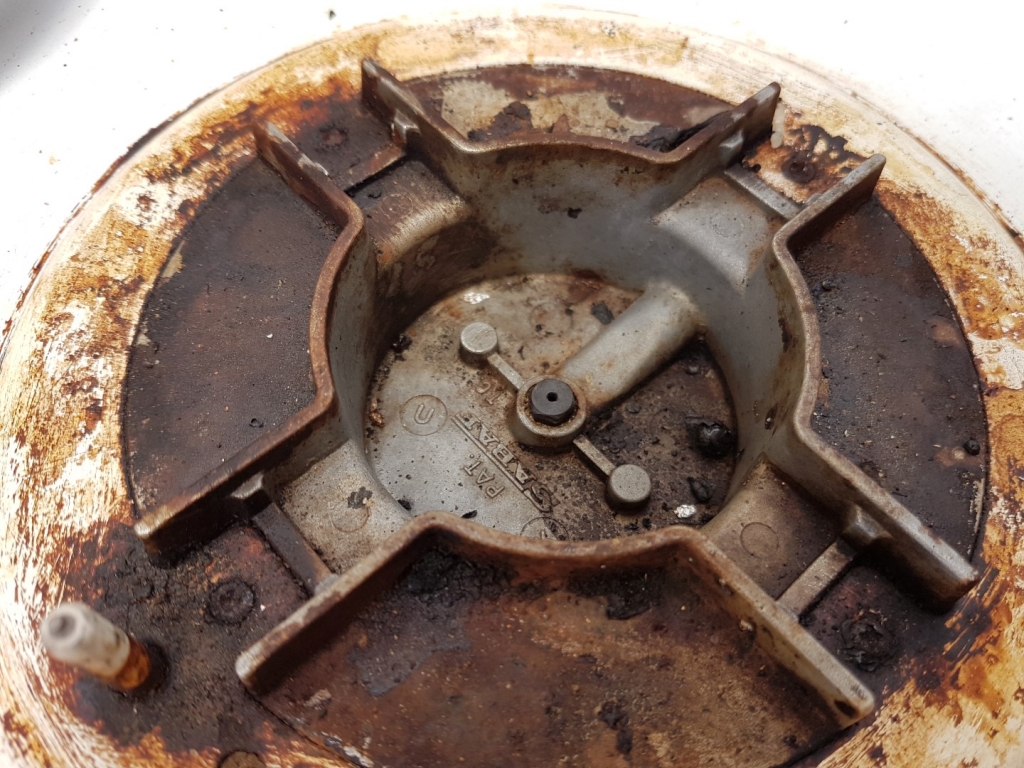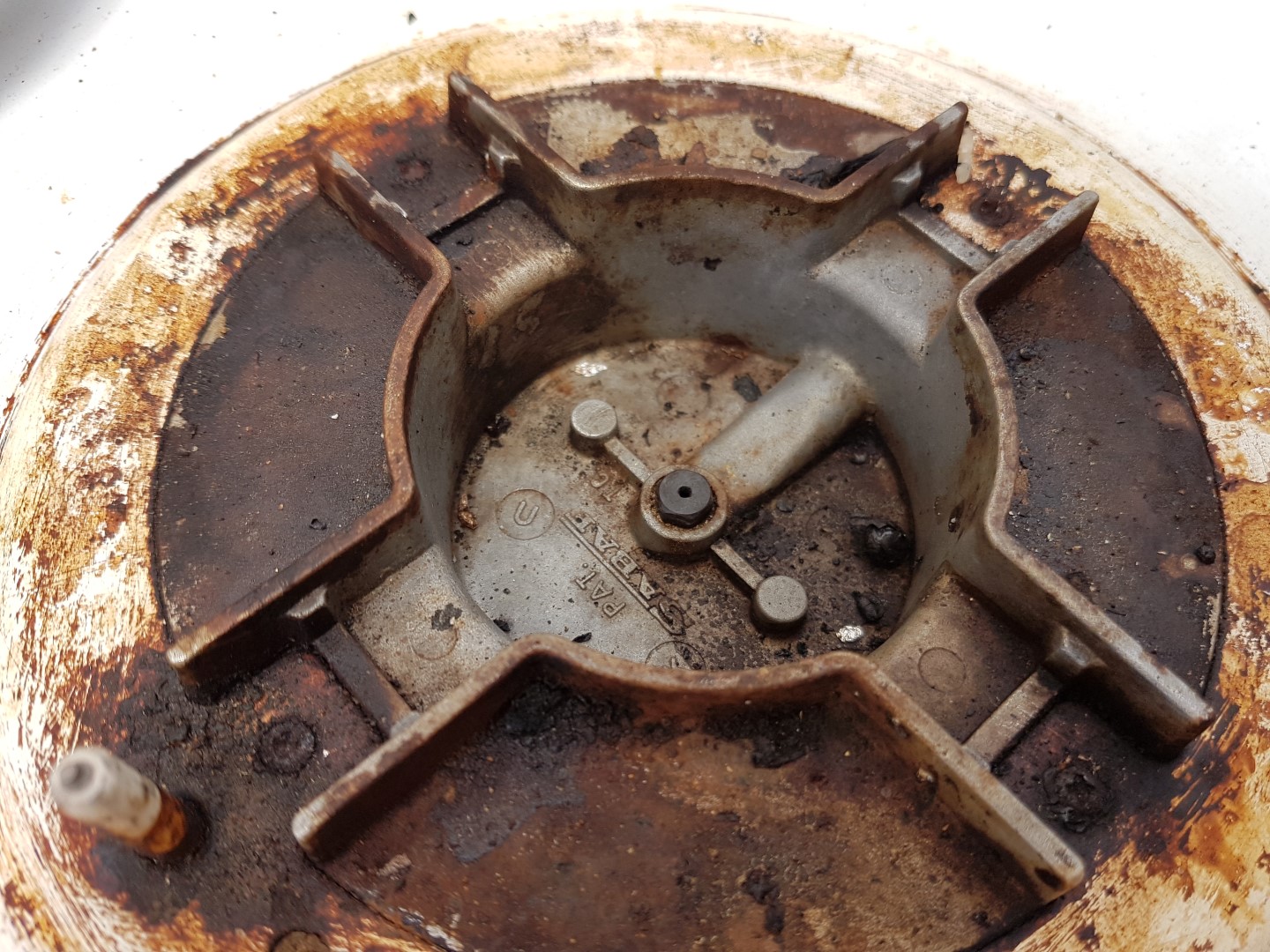 The large burner on this cooktop was the burner that got the most use. Cooking spills are commonly salty or acidic so they are corrosive. Over time, cooking spills had corroded the screw heads under the large cooktop burner and ruined them. Without being able to undo those screws, there was no way of getting inside the appliance to diagnose and repair it. The only sensible option from there was to replace the appliance, and the urgency went out the window.
In an uncanny episode of dejavu, I attended another cooktop three weeks later with a 9 volt ignition system. The ignition system wasn't working and once again corroded screws stopped me from opening the appliance for testing. It was a very different cooktop but the stubborn screws were under the large burner again!
Regular cleaning under the cooktop burners prevents spills from corroding or seizing the fasteners that hold the cooktop together. If you remember to go to the trouble, spray some Lanox or WD-40 on the fasteners once you've cleaned. It could make the difference between opening your cooktop to repair it, or being unable to open it and binning it.