Plumbing Design and Drafting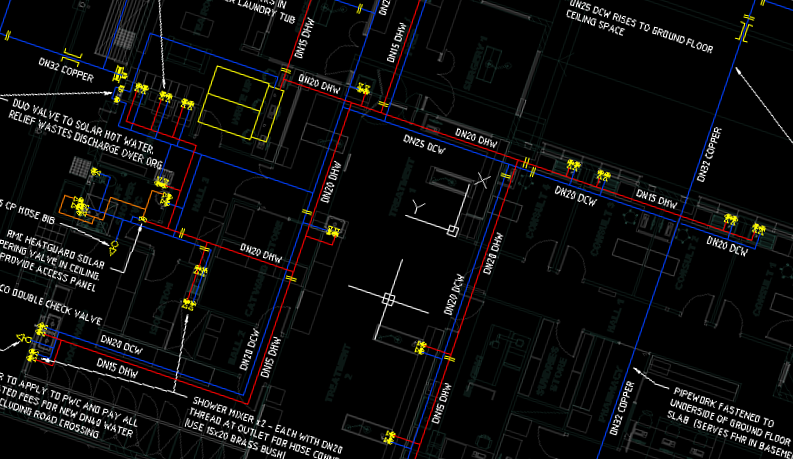 Plans provided for approval are typically for demonstrating to the authority that the plumbing work will comply with the relevant standards, and that the installation is feasible. ie – that the drain will make grade and maintain depth of cover throughout its length. Authorities may also want to see the documentation of an atypical requirement which they may have deemed necessary for your site.
As constructed plans are usually provided for future reference. Dimensioned drawings enable accurate location of services, inspection openings, valves, and equipment. The ability to consult as installed plumbing plans greatly assists contractors and property owners in cases of maintenance, and alterations or additions to services.
I am a licenced plumber located in Adelaide, with 7 years experience drafting using Autocad to produce stormwater plans, sewer plans, and water service plans. No matter where you are in Australia, if you can email me your plans, I can produce the plumbing drawings you require – on any sheet size, using your titleblock or mine.